Hand Sanitizer Stirrer Machine Project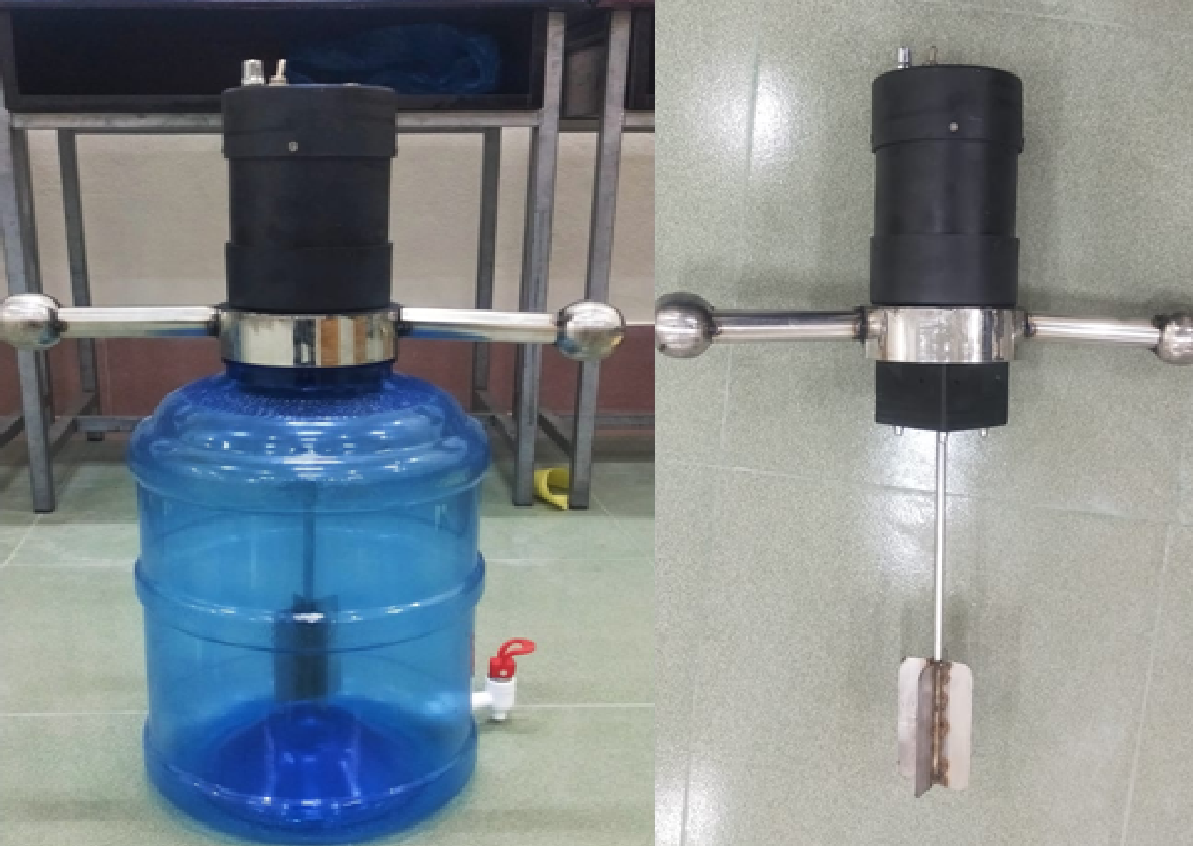 Background:
For mass production of any liquid-based product, a stirrer machine is essential. While going for mass production of hand sanitizers, MIST realized that a stirrer machine is needed to ensure uniform composition of final products. This prompted the development of the stirrer machine.
Objective:
The objective of this project was to design small size Sanitizer Stirrer Machine. The following specific aims were to be fulfilled:
To design a chamber

rechargeable battery-powered Stirrer Machine.

To make vortex with predefined rpm of rotation.

To design a control system for automatic operation with necessary acknowledgments.
Project Description:
The Sanitizer Stirrer Machine project aims to develop a liquid stirring machine for mixing alcohol, aloe vera gel, color & fragrances affordably. The machine can mix various chemicals, colors, fragrances, etc., evenly, which adds an extra opportunity to produce more sanitizer daily.