Automatic Sanitizer Spraying Station Project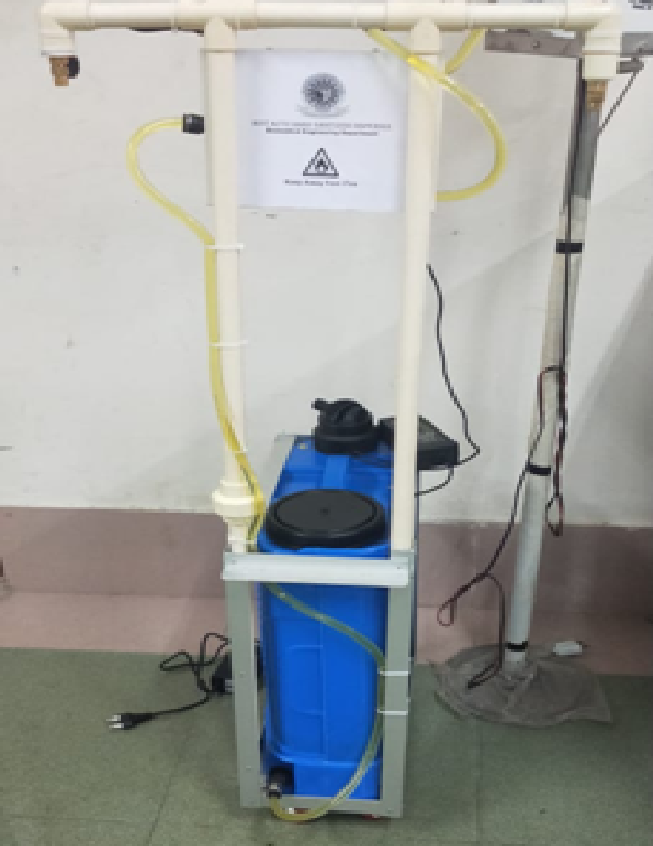 Background:
During the covid-19 outbreak, sanitizer is being used frequently. Maintaining sanitization in public institutions like schools, colleges, mosques, offices, etc., is a complicated task. The personnel designated to ensure sanitization of can be subject to exhaustion; and eventually, the entry becomes an insecure point of entry. In this project, an automatic hand sanitizer spraying station has been developed to ensure the best use of sanitizer for a mass number of people at the entry points.
Objective:
The objective of this project was to design an Automatic Sanitizer Spraying Station. The following specific aims were to be fulfilled:
To design a Spraying Station powered from rechargeable battery power.

To dispense a small amount of sanitizer, each sensor trigger.

To design a control system for automatic operation with necessary acknowledgments.
Project Description:
The Automatic Sanitizer Spraying Station project aims to develop a liquid spraying machine for students affordably. The station can automatically detect human hands (obstacles) and dispense the selected amount of liquid. The station is overload protected to prevent excess liquid from being dispensed. Hence, it offers the added opportunity of ensuring precise and comfortable distribution of sanitizer.